Originally added on 6th March 2012
Last updated on 3rd April 2012
This blog went live on 8th October 2008.  In the nearly three & a half years from then up until today, the blog & website (particularly the Good Knowledge section) have had 155,178 hits and 579,356 page views from 171 countries.  The average visitor views about 4 pages on the site.  The chart below illustrates the growth in traffic over the first three years (to 7th October 2011):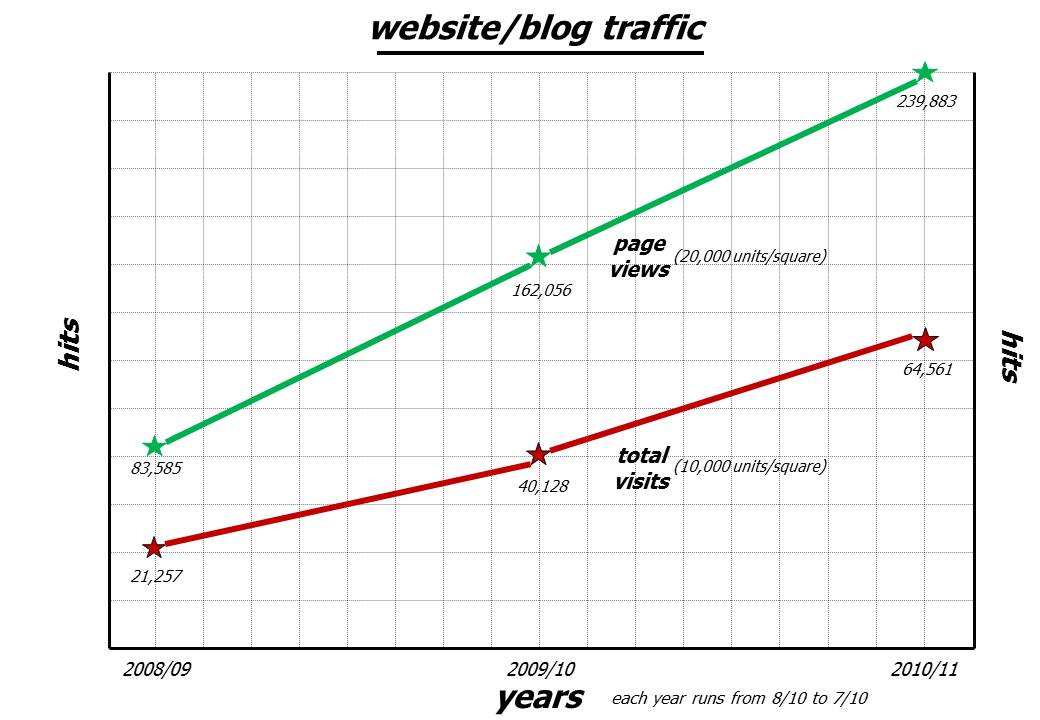 As I'd expect, most visitors come from the UK and, to some extent from the US: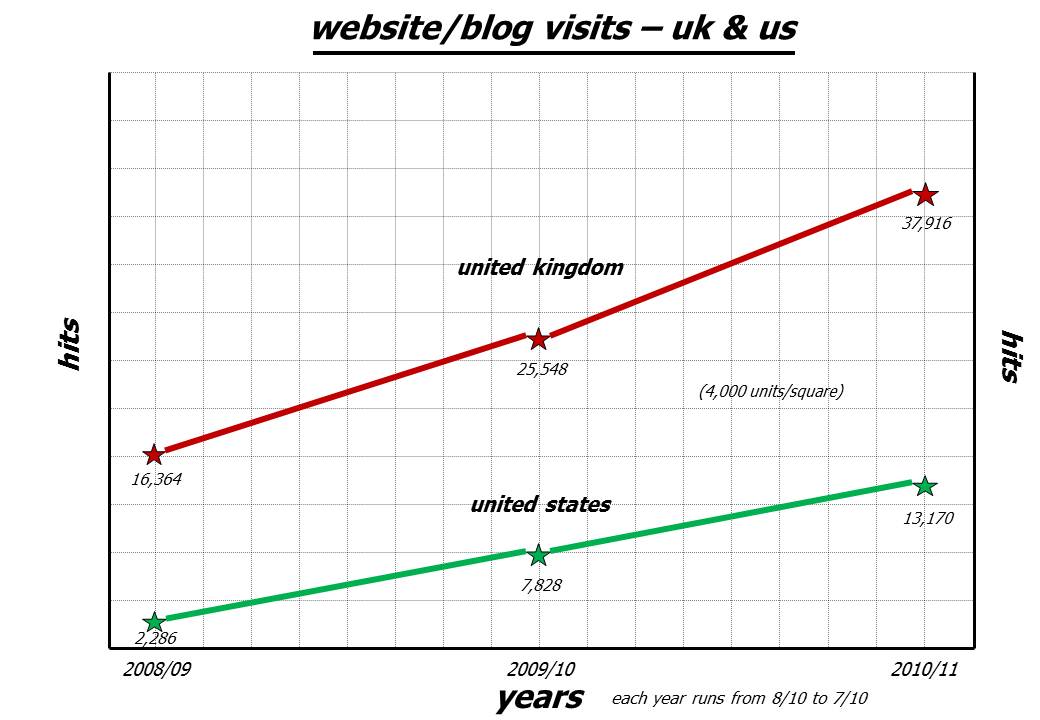 And of the other 169 countries that visited, the front runners are understandably mostly English speaking (thank you to the interest from Sweden too!):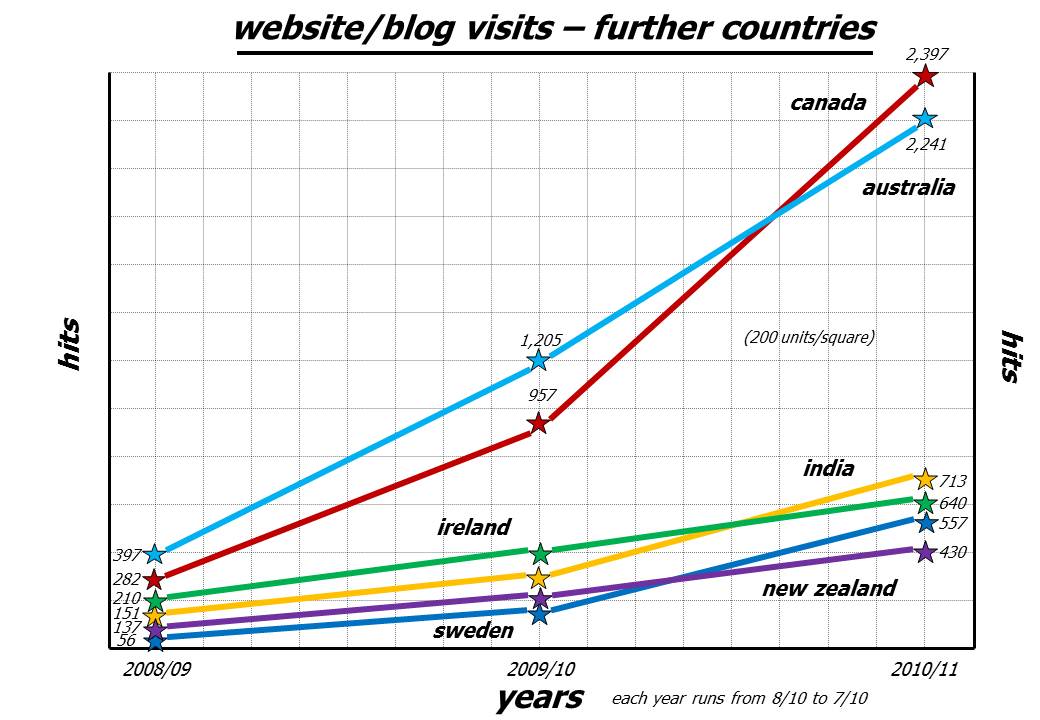 Isn't it fun what you can learn from Google Analytics and totally great that this site seems to be of increasing use.  See too tomorrow's related post "Update on website traffic: the ten most popular blog posts".