Originally added on 12th September 2010
Last updated on 21st September 2010
I posted yesterday on the first, "Needs" section of the "Needs, beliefs, behaviours" diagram (below).  Today I want to say a little about the second section of the diagram - "Beliefs".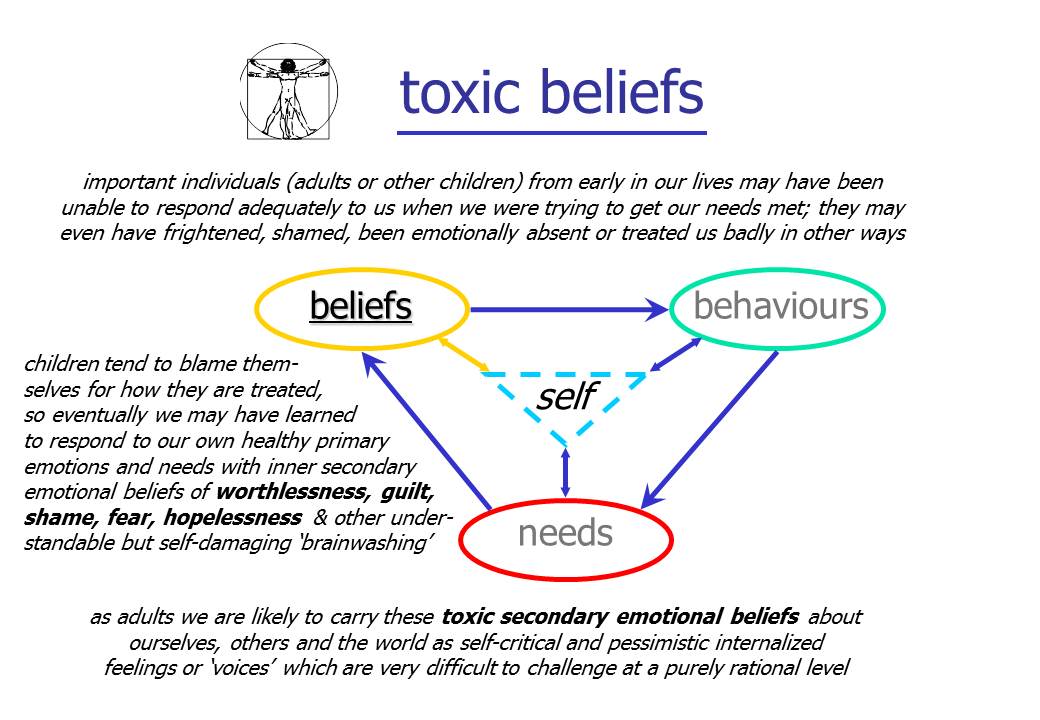 This diagram is downloadable both as a Powerpoint slide and as a PDF file.