Originally added on 11th September 2010
Last updated on 3rd October 2010
This is the first of a series of four brief posts giving more information about a model I use a lot, especially when working with people who are trying to change long term personality patterns.  The ideas aren't at all original, although this particular way of presenting them is my own.  So the first step in the model is "needs".  This is illustrated in the following diagram: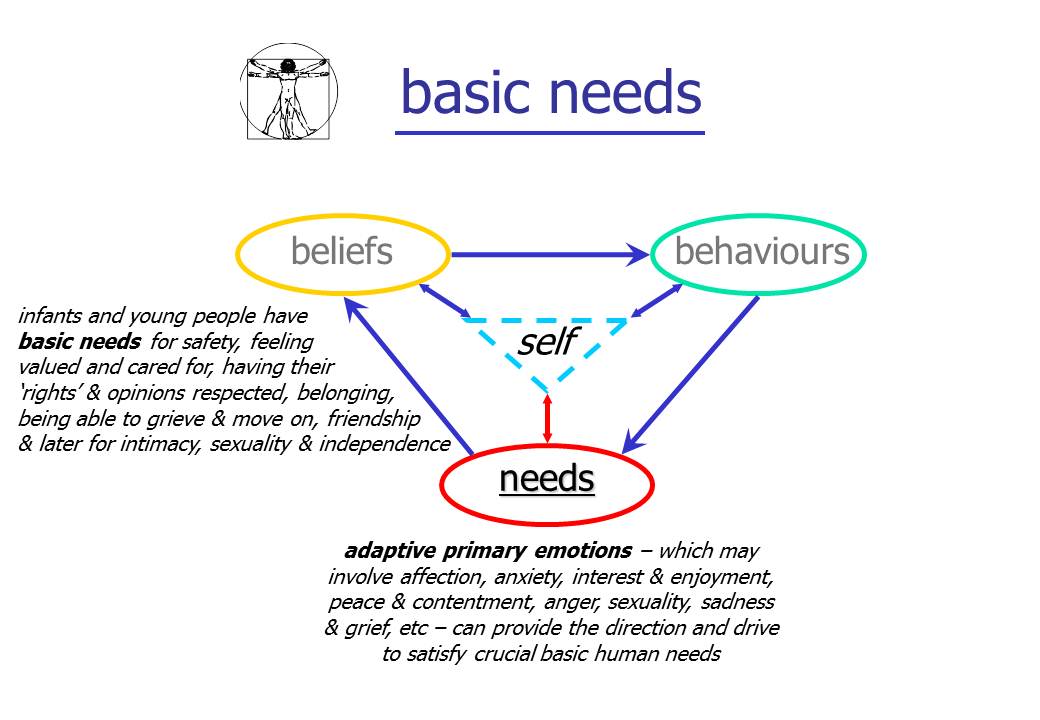 This diagram is downloadable both as a Powerpoint slide and as a PDF file.